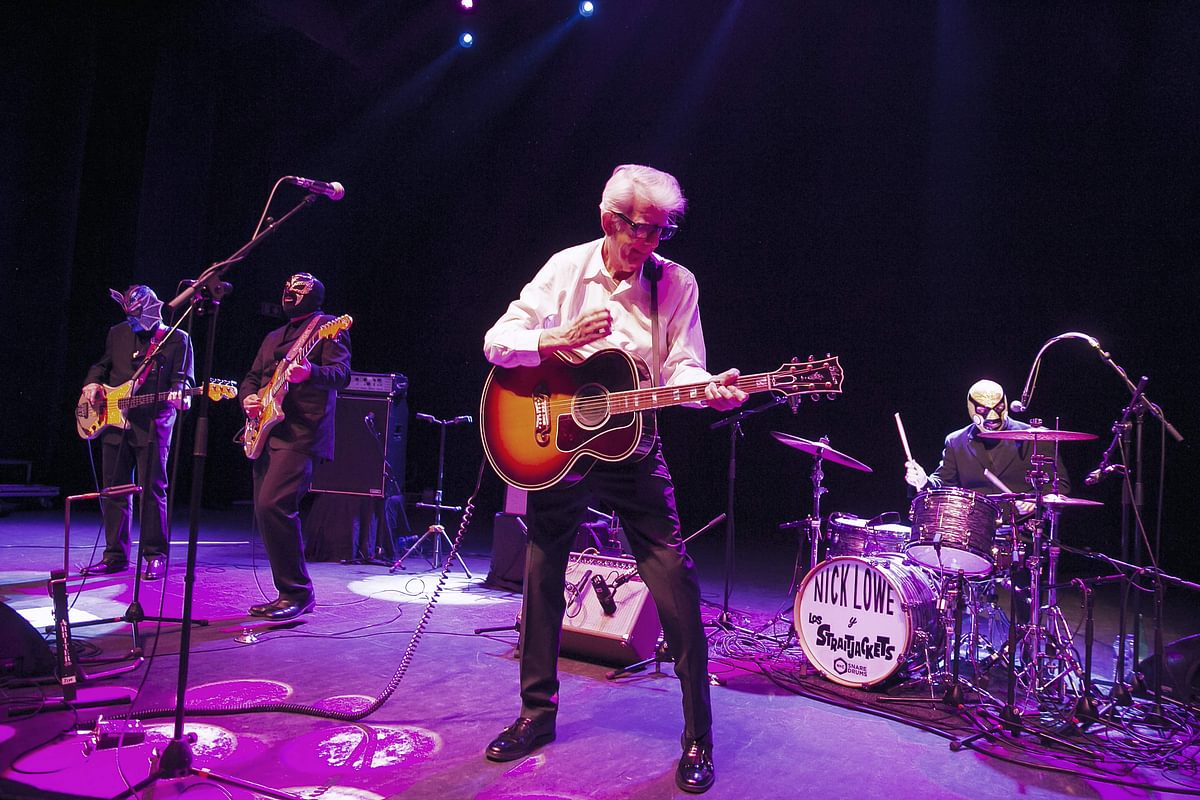 Happy New Year.
In 2013, I felt something missing. It was a longing for the hours spent DJing on Santa Cruz radio. Long music marathons – six-hour shows on Saturdays, filling in over the summer and on holidays, popping into the station overnight for something a touch more experimental.
I reached out to a few friends in radio, attempting to gauge how difficult it might be to find my way back onto the public airwaves. There was no satisfying answer that didn't involve me leaving New York City, so I went back to podcasting.
I'd already cohosted maybe 10 shows (I've genuinely lost count), but nothing stuck for too long. iTunes is littered with my abandon podcasting projects – at least in the case of those where the hosting server is still active. RiYL was my first podcasting project with real longevity, eight-plus years and 500 episodes later. The name has been a mixed blessing – I still find myself having to explain it to anyone I meet who didn't also do college radio.
The idea for the show was simple: long form interviews with as few of the podcast trappings as possible. All the complaints from people who fast-forward through self-indulgent intro monologues made me wonder if we couldn't just cut the intro altogether. Turns out you can pretty much do whatever you want in podcast. I would only record an outro – and even that would fall by the wayside, after a bout with Bell's Palsy last year (not fully healed, but getting there) that put the show on its first-ever extended hiatus.
RiYL started with a series of remote interviews: Peter Stampfel and Mary Roach – two guests who have recently returned to show as we approached episode 500 (though Mary, to be fair, returned a few other times in the interim). I eventually jury-rigged a portable recording system small enough to live in a laptop sleeve, packed away in a backpack or a suitcase for work travel. For years, I refused to do any interviews that weren't in-person, though Covid would put a stop to that.
It continues to amaze me who we've been able to get for the show over the past six years. Congressman John Lewis, Bruce Hornsby, Marc Maron, Matt Groening, Rivers Cuomo, Daniel Clowes, Art Spiegelman, Alison Bechdel, Eric Bogosian, Peter Frampton, Suzanne Vega, Errol Morris and Ralph Nader. And recently, people like Shirley Manson, Danny Elfman, Merry Clayton and Dar Williams. We've had people at the top of their game and up-and-coming artists, like Phoebe Bridgers who was just on the verge of releasing her first album.
For each hundredth episode, I've tried to get someone whose work has meant a lot to me. For episode 100, it was They Might Be Giants, Al Jaffee for 200, Michael McDonald on 300. Episode 400 with Colin Newman of Wire was recorded backstage at the Music Hall of Williamsburg on March 11, 2020. It turned out to be one of the final in-person episodes I've recorded to-date. Friend of the show and past guest Dan Kennedy recorded an intro for it, due to the aforementioned facial paralysis.
(Incidentally, I recently did my first in-person interview in nearly two years with Kevin Whelan of the Wrens and Aeon Station. It's a good one, just went up.)
Over the years, I've recorded in bars, offices, coffee shops, storage rooms and maintenance closets (atop a box of vodka bottles for Shannon Shaw). I recorded an interview with John Leguizamo standing up in an unfurnished warehouse space at the Javits Center during New York Comic Con. I interviewed Ben Harper and his mother, Ellen, in the lobby of the Ritz Carlton, a few weeks before Mother's Day. Hannibal Buress knocked on my hotel door in Lagos, Nigeria after a long, late night to record a conversation with microphones mounted on an upside-down suitcase. Keith Morris was vertical for most of our interview because he'd just injured his back.
A Dick Gregory (RIP) interview was recorded in the back of a jostling taxi ride on the way to Penn Station, as I grew increasingly car sick. I ran with his suitcase and got him to his train just in the nick of time, shook his hand, made my way above ground and proceeded to puke my guts out on the sidewalk outside of Madison Square Garden.
If you follow me on social media, you know how much I've been stressing out about episode 500. It was important that I find someone amazing – and I'm happy to report that I did just that with Nick Lowe. I've been transfixed by the man and his music for decades now, ever since I first encountered "So It Goes" on some power-pop compilation. It's a good interview with someone I admire greatly, and I think I show a lot of restraint by not shouting "they were on the show!" when he mentions forgotten pub rock pioneers Eggs Over Easy.
And while, during hard times, I have considered packing it in after some round number, I have so many upcoming interviews, I won't be able to quit any time soon. The list includes Naomi Yang, Buzz Osborne, David Christian/Feck, Rutu Modan, David Thomas, Oliver Ackermann, Mark Oliver Everett, Josh Caterer, Buffalo Nichols, Melanie Charles, Kurt Heasley, and Lester Chambers. And there are still so many people I'd love to interview (only two of five Kids in the Hall?!) – or interview again.
Thanks to everyone who's listened, subscribed, rated and shared the show. Thanks to anyone who's ever helped me book or promote an episode. Thanks to Brian and Geneva for editing help early on and thanks to Mark and Boing Boing crew for asking me to join the network after a few shows. Taken as a whole, RiYL is the thing I'm proudest of in my career. These have been some of the best conversations I've had in my life, and I'm happy I get to share them with you each week.
Here's episode 500 with Nick Lowe. I hope you like it.